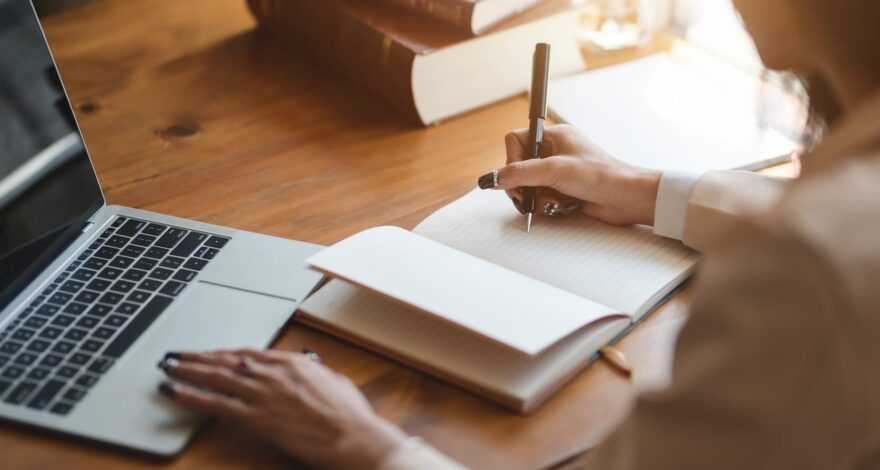 In today's digital era, businesses need to rethink marketing – making the transition from mere selling to adding value to the customers. Modern marketing approach should focus on "branding," building meaningful connections, and allowing target audiences to perceive your brand value in a certain way.
The true essence of a brand can be best expressed in words. Unsurprisingly, content writing plays an integral role here – living up to the expectations of your customers and delivering an immersive brand experience. It is a powerful yet cost-effective tool to increase visibility, drive customer engagement, and inspire actions.
Hiring high-quality and affordable content writing services from Ebuzz Solution can give your brand a significant boost and help create a strong digital presence.
Unleash the Power of 'Words' – Why Content Writing is Important for Your Business?
Let's face it – content writing is the crux of digital marketing. No wonder, why 92% of marketers consider "content" as a powerful business asset. When it comes to brand loyalty, 91% of consumers think authenticity and transparency are two vital factors that truly define a brand. Only high-quality, authority content can express genuineness and establish your credibility.
Content writing isn't about selling. It should be empathetic towards the customers' needs and provide reliable solutions – something that attracts your audiences and keeps them hooked on for long. When your business tends to add value to what your potential customers are looking for, it may infuse a sense of brand association. This goes forward in building long-term relationships, converting your leads into paying customers.
Build Search Engine Authority with Effective Content Marketing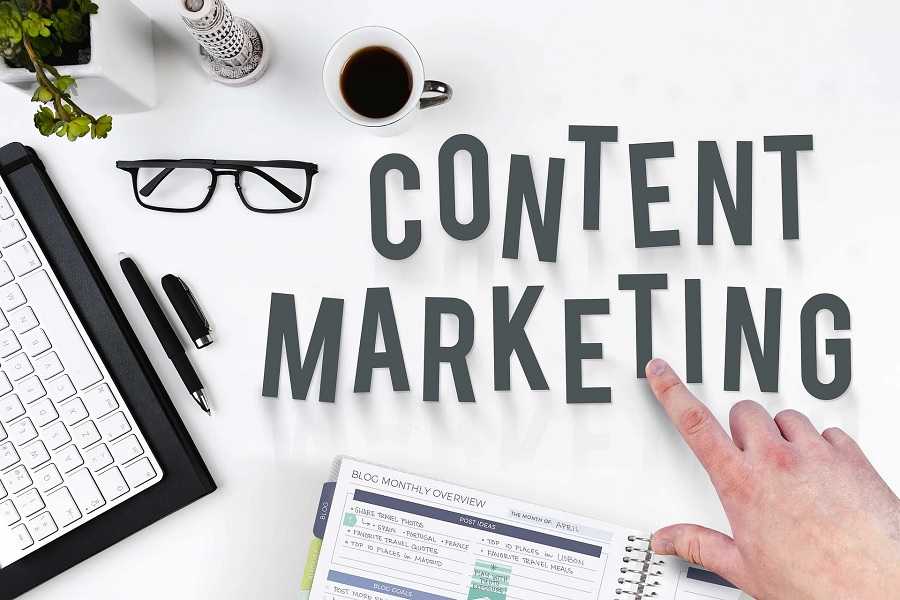 And not just your potential customers! The way you weave your brand story into meaningful words is also effective in impressing Google. The search engine giant's recent algorithm changes have forced marketers to rethink content marketing. Google now gives more importance to "user intent," giving higher rankings to websites that are relevant to what the users are genuinely looking for.
According to a survey by Backlinko, excellent-quality and information-rich content with a high "content grade" outperformed on Google, getting higher rankings against content that did not cover the topic in detail. The same source highlighted that "The average Google first page result contains 1,447 words." This indicates Google's affinity towards long-form content.
Long-form content tends to cover a specific topic in-depth – adding value to the reader, driving engagement and getting authority backlinks. All these attributes towards a higher Quality Score, an important parameter that Google considers in ranking websites. Only a high-quality content writing service provider knows what clicks with Google, curating content that makes your website rank high on search engines.
Content Writing Generates over 3x More Leads than Outbound Marketing!
That's true. Leveraging content for effective digital marketing is not only cheaper but also helps generate more leads than outbound marketing.
Traditional outbound marketing primarily comprises of promotional messages that are intrusive, pushy and interruptive. The ads are served to target audiences whether or not they want to see them. As a result, the conversion rate is often poor.
Modern consumers are more informed today. They want information-rich content about the brand, products and services, which can help them make a better purchase decision. They are continuously looking for ways to engage with brands, whether on search engines, through blogs, or on social media. In fact, 68% of consumers spend time reading information about brands that interest them.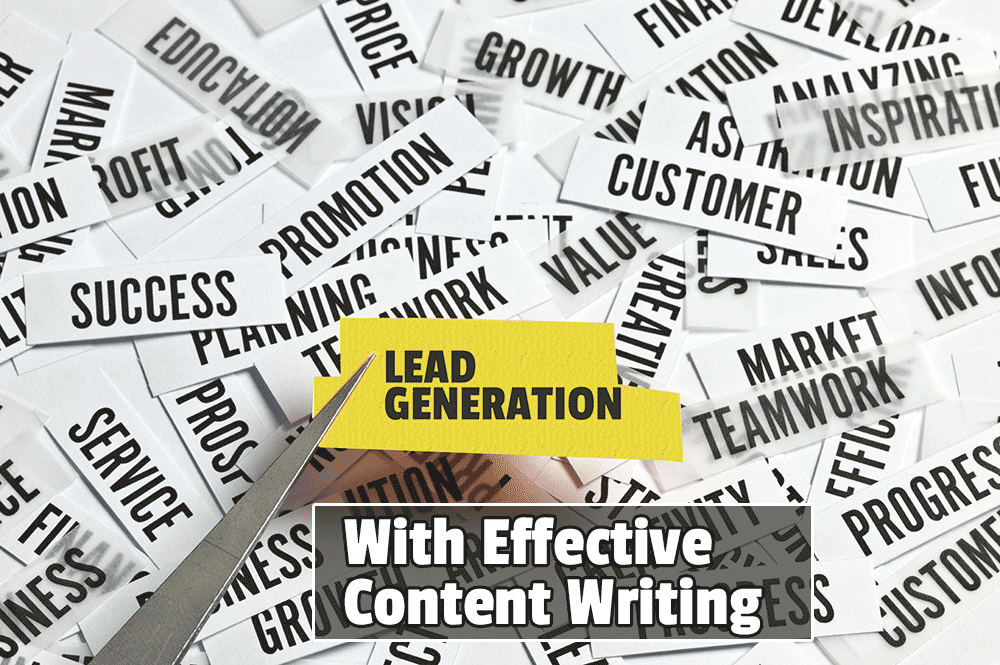 When prospective customers want to buy, they look for information – content that does not act as your advocate, rather one that:
Understands their problems
Provides a definitive solution
They do not want the content to be pushy; one that focuses merely on selling instead of adding value to them or content that misleads them to buy. 80% of customers like to learn about a brand or business through custom content. Another striking statistic reveals small businesses that use blog writing service generate 126% more leads than businesses that do not.
Only fresh, unique, and relevant content can keep your audiences engaged and build a meaningful connection. Address their needs and let them understand you have the solution for their problems. Only when you're potential customers derive value from your content, they will develop a sense of trust in your brand. Trustworthiness, integrity, and transparency of a brand are most effective in quality lead generation.
Generate Higher ROI for Every Dollar Spent in Content Writing
Do you know that content writing has 6x the power of conventional marketing to convert leads into customers? Content writing requires more patience and time, but the results are greater over the long haul. Content plays a key role here in improving brand engagement, converting leads, and increasing your ROI for every penny you spend.
Why Businesses Should Hire Professional Content Writing Services?
Content writing is easier said than done. Common challenges that marketers face are:
Constant changes to the search engine and social media algorithms
Lack of human resources or staffing
Data privacy and regulations
A high-quality content writing service provider has in-depth experience in this field, creating content that is resourceful and one-of-a-kind. They have excellent English writing abilities and can beautifully weave your brand story in words that engage and influence the readers. Most importantly, they keep themselves updated about changing search algorithms, curating content that gives you search engine authority and higher page rankings.
Furthermore, outsourcing to a professional is much cheaper and flexible than having a full-time in-house content writing team.
Key Quality Traits of a Good Content Writing Company
Choosing the right partner plays an important role in achieving content marketing success. Here are some key factors you should look for:
Number of content writers in the team and their experience in creating high-quality, customer-focused content
Ability to understand your content marketing needs
Professional blog content writing services, article writing, press releases, product descriptions, landing pages, website content – expertise in all types of content curation
A content writing company that takes a unique and innovative approach to the content with in-depth research; not some clichéd content that people reads everywhere
High-quality yet affordable content writing services
Leverage the power of content and drive business growth with Ebuzz Solution.
The following two tabs change content below.
EBuzz Solution
Ebuzz solution is an amalgamation of highly driven, passionate, skilled, and experienced writing professionals. Though it's not been so long we have stepped into the industry, we have made our position among the leading players and posses clientele in several countries across the world.
Latest posts by EBuzz Solution (see all)