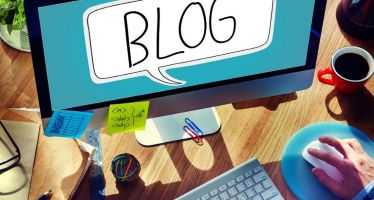 How often do you see banner ads on your mobile and desktop devices? How many of those are actually relevant to you? Such outbound marketing strategies disturb the audience with irrelevant content. According to Hubspot's State of Inbound report 2018, 30% of marketers consider outbound marketing tactics overrated.
Contradictory to outbound marketing, the focus of inbound marketing is providing relevant content to the right customer in the appropriate stage of the consumer journey. Content marketing is part of inbound marketing.
What is content marketing?
Content marketing is a marketing strategy that focuses on consistently offering free and relevant content to the target audience to attract and retain customers.
The objective is to generate interest in one's products or services and keep the customer hooked. By sharing precious informative content, you generate value for this consumer. This consumer is likely to buy from you instead of your competitors.
Though the term was coined in 2001, content marketing has effectively existed for more than a century! John Deere is one of the earliest users of content marketing. The Furrow, their customer magazine has been going strong since 1895.  In the digital world, Blendtec is one of the earliest examples of content marketing.
When customers purchase from you, you know they have some affection for your brand. You can make good use of content marketing even after the purchase has been made. You can keep on creating value for this customer to ensure he/she keeps buying form you, and not from your competitors.
According to a HubSpot report, 70% of people prefer learning about new products through content over traditional advertising.
Why invest in content marketing?
Some of the many reasons to invest in content marketing are as follows:
1.    Users seek valuable content
Users are losing time in the clutter of ads all over the internet. As a remedy to this, 47% of internet users in the world use an ad-blocker today. It is important to pull in potential customers. When making purchasing decisions, customers do not want advertisements – they want valuable content.
A Cision report says 84% of consumers want brands top provide content that entertains, tell stories, provides solutions, or create experiences and events.
2.    Customer Loyalty
When customers receive relevant and valuable content from a brand, they rightly feel that the brand cares for them. The sense of personalization builds trust among customers. In a broad sense, content marketing is about earning loyal customers and turning them into returning buyers.
3.    Better SERP Rankings
Since people seek great content, search engines like Google want providers of such content to rank high in the search results. This makes it easier for users to find your content organically. Hence, content marketing helps you rank better and generate more traffic.
A HubSpot report suggests 72% of marketers indicated that relevant content creation was their most effective SEO tactic.
4.    Word-of-mouth
According to Neil Patel's report, social media is used by 83% of marketers as a content marketing delivery mechanism. This generates good word-of-mouth.
5.    More efficient than traditional marketing
According to a DemandMetric report, content marketing costs 62% less and gets about 3x more leads than traditional marketing.
6.    Content is the future
An Optinmaster report shows that 72% of marketers say content marketing increases engagement and 72% say it has increased the number of leads.
More than 20 years ago, the great visionary Bill Gates famously claimed in an essay, "Content is king". Now we all can agree that it indeed is!
What is Guest Blogging?
By definition, Guest Blogging is a content marketing and SEO technique that involves writing and publishing a blog post on a third party website/blog to promote a brand. In simpler words, guest blogging is writing content for another company's blog/website.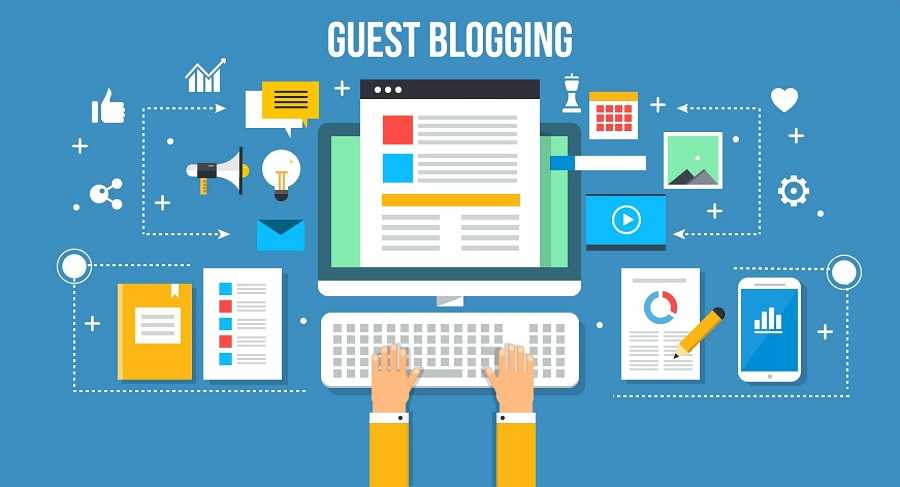 There are 2 parties responsible for a guest blog:
The host blog
The potential guest blogger that knows the industry of the host blog
The process is as follows:
Potential guest blogger pitches an idea
Topic ideation happens almost simultaneously with the pitch
Collaboration on drafts
Editing to get the final product
The host blog accepts and publishes the blog article
Promotion of the blog article
Why guest blogging?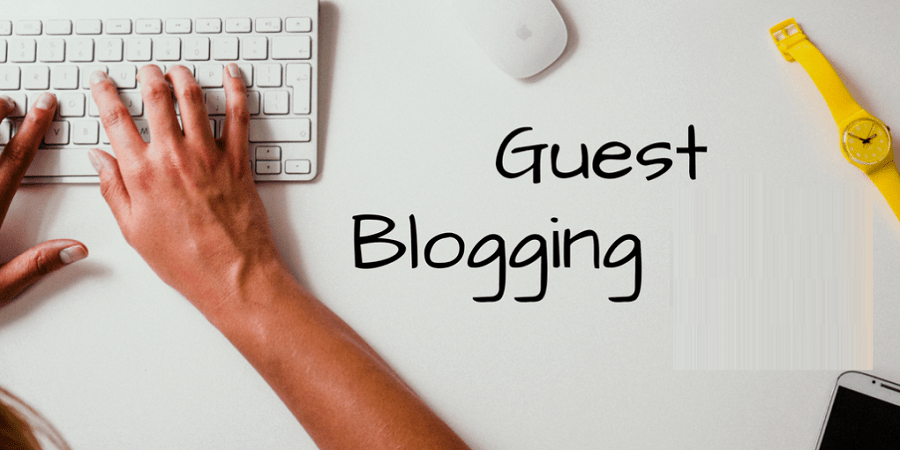 The social media scheduling app Buffer used guest blogging to good effect. They grew their customer base from 0 to 100K. In just 9 months!
Usually, guest bloggers write for blogs within their industry to:
1.    Attract high-quality traffic to their blog/website
Subscribers of the blog where you have guest-posted are likely to get curious about your other articles. Your blog will be highly relevant to this audience. Thus, traffic from this audience will be of high quality for your website.
2.    Get a high-quality backlink
As long as the niche of the host blog and your blog is the same, you are likely to get a high-quality backlink.
3.    Boost their domain authority
Getting a backlink from a blog with a good domain authority helps boost your domain authority.
4.    Increase brand awareness
Since you have guest-posted on a blog with an audience larger than that of your blog, more people come to know of your brand.
5.    Increase subscribers
The subscribers of the blog where you've guest-posted will be interested in your blog as well. Since both the blogs are from the same niche, some of them are likely to subscribe to your blog as well.
6.    Improve credibility in their industry
When you post about the area you specialize in, the audience sees you as a knowledgeable person. This adds to your reputation in the industry.
7.    Get useful feedback
A guest blog is a great way of showcasing your knowledge to a new audience.  These industry peers could have relevant inputs. Such inputs help you increase your knowledge and understanding.
So, what's in it for the host blog? According to Social Marketing Writing's data, 62.96% of people find blogs with multiple authors to be more credible.
According to Search Engine Journal, guest blogging is one of the best online marketing strategies to invest in. Co-founder of Neil Patel Digital, Neil Patel claims guest blogging is the best inbound marketing strategy.
Why eBuzz solution?
eBuzz solution offers quality-centric and result-oriented content writing and guest blogging solutions. By consistently offering their clients with high-quality and excellent guest blogging solutions, they have made their position among the leading players and possess clientele in several countries across the world.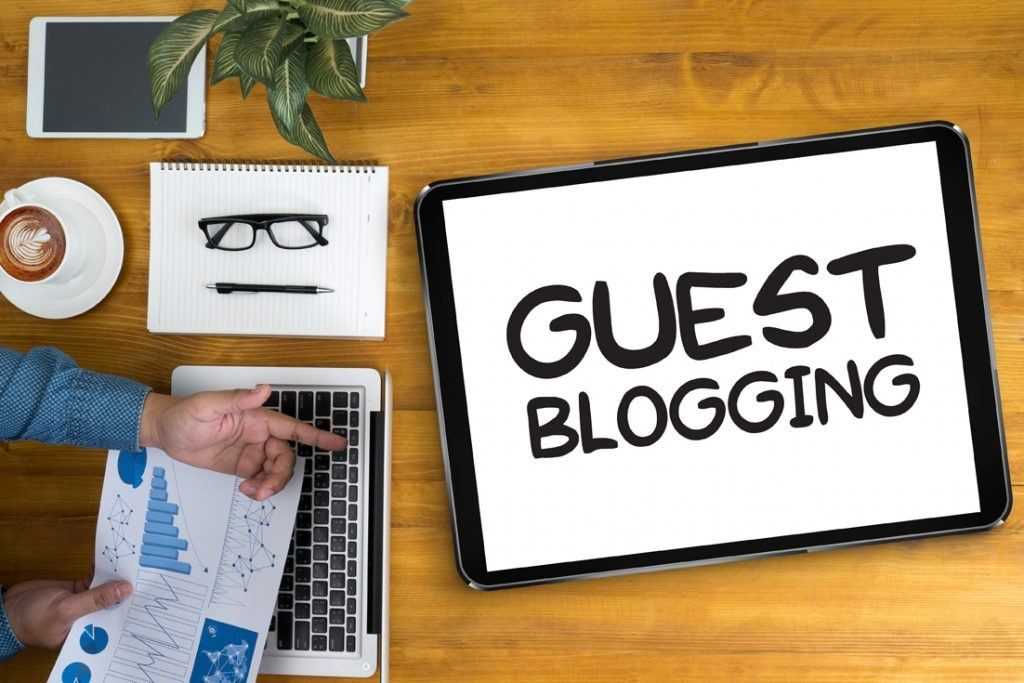 Some of the reasons why clients have opted for their guest blogging service:
A large database of high authority websites and blogs.
Associated with various blogs that have a good readership.
Prior guest blogging experience in numerous niches.
Have experienced writers with a history of generating high-quality blog content.
Prompt customer assistance to keep you updated with ongoing work.
That's all you need in a guest blogging service. And eBuzz solution offers these services at competitive prices which you won't find anywhere else!
The following two tabs change content below.
EBuzz Solution
Ebuzz solution is an amalgamation of highly driven, passionate, skilled, and experienced writing professionals. Though it's not been so long we have stepped into the industry, we have made our position among the leading players and posses clientele in several countries across the world.
Latest posts by EBuzz Solution (see all)